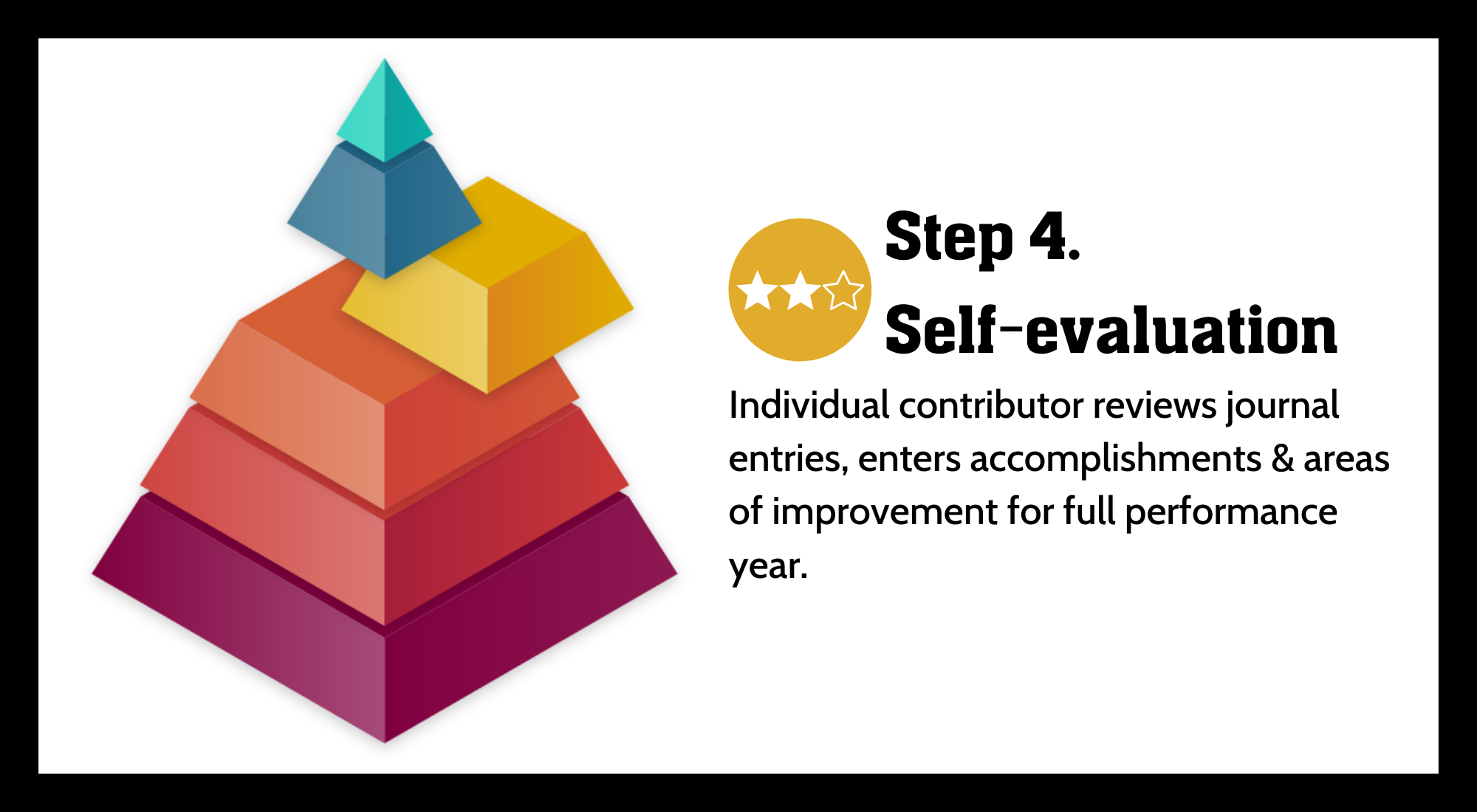 Today, November 1, 2021, the staff self-evaluation process launches.
What is the purpose of self-evaluation?
Self-evaluation is a chance to remind yourself and your manager about your outstanding achievements over the past year. It provides the opportunity to highlight success and accomplishments, consider and document your own development and tune into challenges that offer the chance for growth.
During this time, only individual contributors will have access to the self-evaluation. Once the self-evaluation step concludes on November 28, the individual contributor will not have access until the manager evaluation is complete. While the self-evaluation is voluntary – unless required by the manager – participation is highly encouraged.
Benefits of a self-evaluation:
Promotes ownership in an individual's performance;
Creates an opportunity to assess if the employee and the manager are aligned;
Develops an opportunity for meaningful dialogue between the employee and their manager during the annual evaluation; and,
Provides an opportunity to collaborate on professional growth conversations.
To access the self-evaluation, visit: my.tcu.edu > My Employee Center > PageUp Staff Performance.
Beginning Monday, November 29, managers will be able to gain access to the manager evaluation. For more information, visit the Performance Management page to prepare for the manager evaluation step.
Multiple training sessions will be available to assist in preparing for the annual evaluation process. The following sessions are available:
To learn more about upcoming professional development events and to register for training, visit PageUp Learning Library.
For questions about the Staff Performance & Success Program, email:
hrperformancemanagement@tcu.edu.