Registration deadline is March 8th.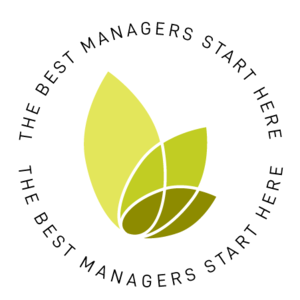 Managers are TCU's most critical asset - impacting productivity, project completion, team engagement and employee retention. The Manager Foundations program at TCU is designed to develop practical management skills whether the manager has been in their role for decades or weeks.
Who should participate in this training?
For this limited enrollment iteration of the Manager Foundations program, participants should currently hold a supervisory/management position at TCU - actively providing oversight to TCU employee(s). Participant involvement should be supported by their supervisor and department.
What is the time commitment and format of this training?
This course blends online on-demand video microlearning with cohort-based learning. The online microlearning consists of five 5-12 min. videos weekly throughout the course. These sessions are accompanied by practical application worksheets. Cohort meetings will take place in the HR Training Room from 10:00 -12:00 p.m. on Tuesdays, March 15th - April 19th, 2022.
What about the cost?
This six-week training is only $250 (valued at $499) paid by department budget transfer. Limited financial support from HR Training may be available. To inquire about eligibility, please email HRTraining@tcu.edu
Registration Requirements (by March 8th):
Participant Expectations
Participants agree to the following:
Completion of online video micro-learning sessions and worksheets
Six in-person cohort meetings from 10:00-12:00p.m. on Tuesdays, March 15th - April 19th, 2022
Complete "Manager Move" application project & reflection (details provided upon selection)
Engage with "Praxis Partners" small group three times outside of scheduled sessions
Participate in end-of-program reflection and feedback session
Here's what some former participants are saying about the program:
"I would recommend this program to anyone interested in growing professionally or personally."
- Maria Bedolla, Assistant Supervisor, Facilities Services
"This course prompts us engage in a substantial amount of self-reflection about our values, our ideals, and areas that we need to develop. I believe self-reflection is a key to growth; getting in the habit of routinely engaging in self-examination from as objective of a perspective as possible is remarkably beneficial. This program has so very helpful exercises to promote these habits. Moreover, I found the section on building empathetic work spaces to be very useful as it syncs nicely with my view of being a servant leader (which is also nicely covered in the program)."
- Joanne Green, Interim Chair, Women & Gender Studies
"It was worth every effort, for me, because I know how challenging it can be to navigate difficult conversations, politics, personalities, and people. During the COVID 19 pandemic, many of my staff were remote and it presented its own set of unique challenges. My team is also very diverse in age, ethnicities and experience levels. I am learning that I cannot manage them all the same. People don't leave organizations; they leave bad managers. I wanted to be the best version of myself for my team, so this Manager Foundations was right on time and I wish I had this when I first started as I would have handled certain situations very differently."
-Terrence Hood, Assistant Director, Alumni Career Services & Student Athletes
"Manager Foundations really lit a spark within me and reminded me that you don't need a title to be a leader. Leadership comes from within and as I work to be the best version of myself the tools taught in this course allow me to step into a space to lead at work in in my life."
- Tricia Jamison, Associate Director of Sports Medicine
"The program benefits anyone willing to acknowledge that managing is difficult and desire to learn how to help employees grow and experience success. It's for the reflective leader who wants to know, build, appreciate, and enable a better team."
- Ron Pitcock, Interim Dean of the John V. Roach Honors College
"The biggest benefit from being a participant in the Manager Bootcamp was the experience working with others. During this time of isolation where majority of the population is virtual it was nice to be able to collaborate. I was able to network with colleagues outside of my department, see familiar faces, and get diverse perspectives on common workplace situations."
- Jessica Standifer, Academic Program Specialist, Pre-Health Professions Institute