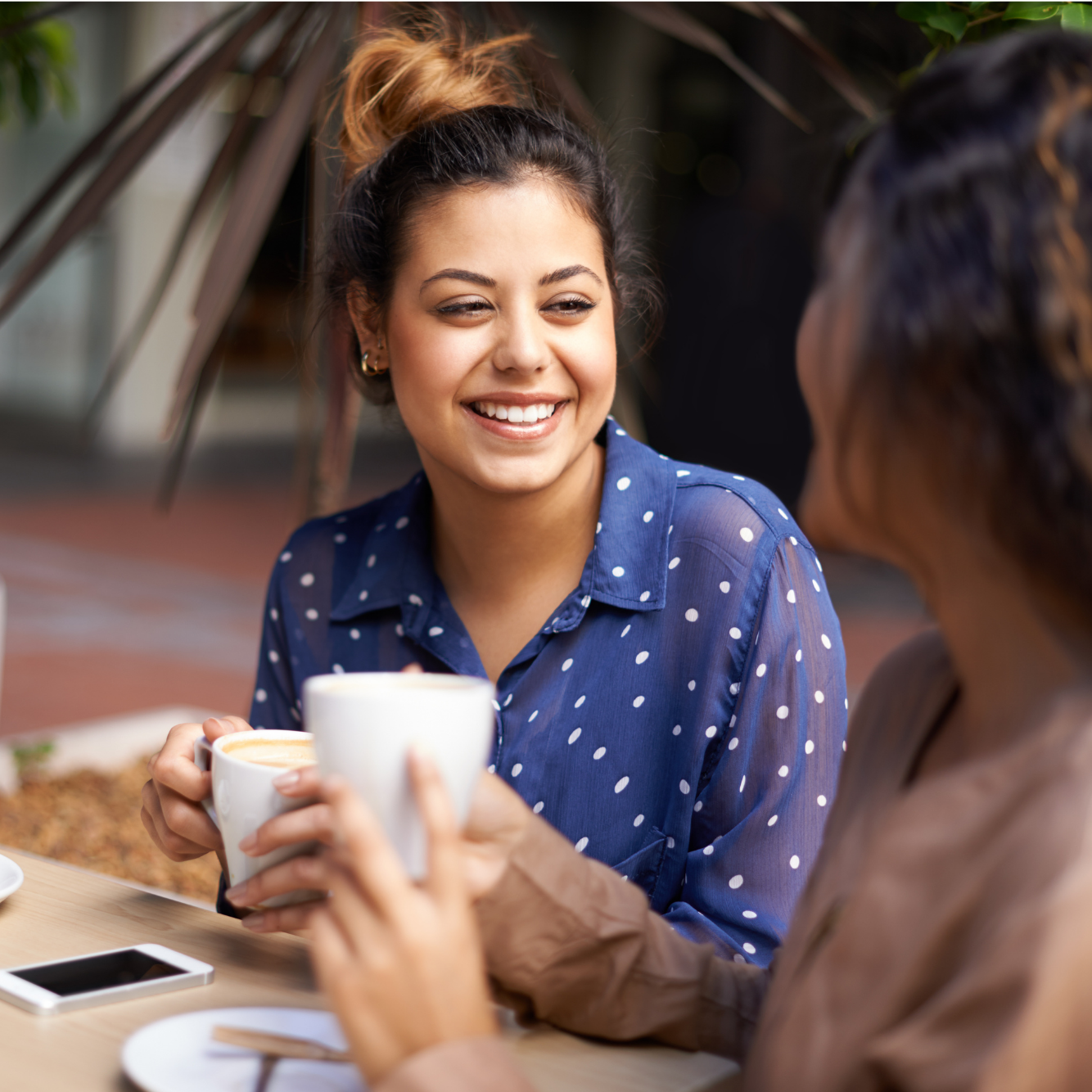 It's like a blind date – professional edition. TCU Human Resources is once again hosting its Random Coffees this summer, no strings attached. It works like this: Submit your name to be paired with another faculty or staff member from across campus. HR will buy you both a cup of coffee, and you've now made a new connection to spur collaboration.
"A connected campus is a productive campus," said Cameron Potter, manager of employee success.
Annie Cowden, director of the BNSF Neeley Leadership Program, participated in the Random Coffee experience.

"It has been hard to reconnect with people following COVID-19 changes, so this was a great way to intentionally forge new relationships and get outside of my office bubble," she said. "I also appreciate the chance to learn about someone who has a job function that is vastly different, yet interrelated, to my own. Now, I have another colleague I can pick up the phone and call the next time I need to collaborate with that department."
Potter said HR provides a list of conversation kickstarters in case you need them. Conversations are welcome to flow as desired, but HR aimed for questions that aren't strictly personal, but also not strictly business. The goal is to create a natural, balanced conversation to build a connection that might be helpful in the future.
Terrence Hood, an associate director in the Center for Career & Professional Development, said it helped him get out of his office silo, and – after some small talk and laughter – realized he and his random coffee-mate had more in common that he anticipated.
"In the end, we shared mutually beneficial resources/events to help us do our jobs better to help support students," he said. "It may begin as a random coffee, but, for me, it's turned into a routine hangout."
That's what HR loves to hear, but Potter quips, HR will only buy you a cup of coffee for the first date.
The provided coffee voucher is good through the end of the summer at Common Grounds, which is near campus on Greene Avenue. Simply fill out an interest form with your information and availability by the end of July.
"Just do it," encourages Hood. "It's tempting to focus just on performing our jobs, but we also need to build our networks on campus. TCU is a community, and it's challenging to build community if we stay in our comfort zones."